The Block - Season 9 / Reno Rumble
'Rock Fields' featured in interior designer Shayna Blaze's restyled bedroom on 'The Block' (ch9). It also features in the final of 'Reno Rumble' (ch9).
The Block - Season 8
 
Lindsay Blamey artworks feature on 'The Block'. Contestants Kyal and Kara featured 'From a Great Height' in their stunning apartment and were awarded with the winning room! More on the room
The Block - Season 7

Lindsay Blamey artworks are featured on 'The Block'. Contestants Bec and George used Lindsay's 'Lovin' is Easy' and 'City Kids' artworks in their challenge room. Works from the Colourfields series were also featured in the apartment.
The Block - Season 5

Lindsay Blamey artworks were featured in the return of Channel Nine's hit series 'The Block'. Contestants Dan and Dani selected three of Lindsay's artworks. 'City 35' and 'Audrey the Skipping Girl' were used in their winning challange room. 'Small World' was featured in their guest bedroom.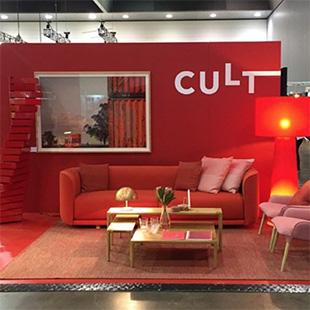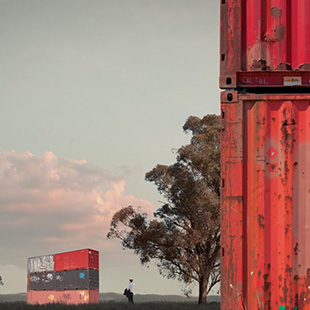 CULT Design


 
'Red Container' showcased with CULT's winning stand at Den Fair, Melbourne. The piece and other works can be viewed in-store at CULT Design, Melbourne.
Free Ways
 
I'm proud to announce the release of a new series of contemporary landscape works 'Free Ways'. These pieces are represented by Otomys Arthouse.
MOPO Apartments
 
The gorgeous interior design completed by Darren Palmer at MoPo apartments in Melbourne. Darren upscaled the size of artwork and confidently layered the room using artwork from Otomys by Lindsay Blamey.
CULT, Sydney
 
Lindsay Blamey artworks are on display at CULT Design's Sydney showrooms. 21-23 Levey St, Chippendale NSW 2008